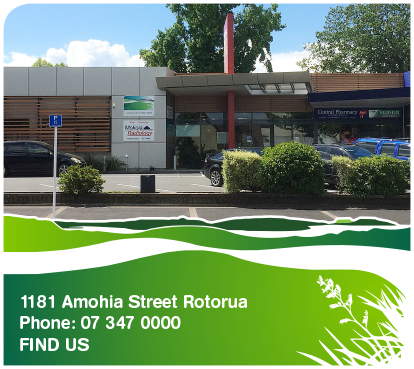 Central Health
Central Health is a modern, purpose built centre conveniently located in the Rotorua CBD, next to Central Pharmacy.
For your convenience we have:
Ample parking and wheelchair access
A bicycle rack at the front entrance
Access to interpreting services through 'Language Line' to help remove language barriers
Communicating by text and email for patients with hearing difficulties
Onsite pharmacy
Mokoia Radiology for x-rays and ultrasounds
Drop in clinics daily (9-11am and 2-4pm) to see a doctor for acute medical needs.
Achieve Workplace Health, our occupational health business that helps both the employer and employeee through improved work practices, improved employee health and return to work after an injury.